"Discover The Proven, Professional
Secrets To Creating Simple,
Great-Sounding Left-Hand
Piano Bass Patterns
Without Having To Read
A Note Of Bass Clef
Or Spending Hours Transcribing
Recorded Bass Guitar Lines"
"Learn How To Quickly Create
A Simple, Effective Bass Line That Adds
Depth, Rhythm, And A Solid Harmonic Foundation
To Virtually Any Song"
"Why Deal With Complicated Sheet Music, When You Can
Create Your Own Bass Line In Just Minutes,
Using These Simple, Classic, Effective Patterns?"
Dear Piano Enthusiast,

Have you ever had your left hand "get in the way" of your piano playing?

Maybe because you weren't sure exactly what to do with it...

Or what notes or rhythms to play to make a song sound a certain way...

I must admit that I never really thought too much about my own left hand until a much younger piano player pointed out its importance to me about 3 years ago.

Oh, I could play left hand parts just fine, and I could even lay down a pretty mean "walking bass" (more on that in a minute) when I was playing jazz tunes...
But what he told me really stopped me in my "piano tracks" and changed the way I played.
The Stupid-Simple Secret To Better Playing!
It was about that time I had just begun playing "dueling" pianos, which (among other things) involves playing popular songs for rooms full of people in a way they can quickly recognize them AND sing along when I invite them to.

And, although I could play the tunes and get people singing OK, one of the key skills I still needed to work on was one I never really paid much attention to...

And this may sound stupidly simple, but here's what he told me:

"Put more emphasis on your left hand."

Um... OK. Thanks, I guess?

I sort of knew what he meant, but it took me a while (and a few examples from him) before I actually got it.

I finally realized what a difference my left hand made in my playing - how it added depth, rhythm, and drive to everything I played.
Even The "Pro's" Are A Little Lazy - But That's OK
The funny part is, except for a few songs with very specific bass lines that make or break the tune...

...well, maybe I shouldn't let you in on this little secret...

...aw, what the heck...

Among all the professional "dueling" piano players I play with, we all use a very small set of left hand bass patterns to get the job done.
In fact, one of the guys I play with recently asked me how "walking bass" works.

This is a guy who plays VERY well, and has been playing dueling pianos a little longer than I have, but he's mainly relied on a small set of standard left hand patterns in his playing.

And that's just FINE!

But his question made me realize that I hadn't spent much time on the left hand in any of my lessons, so that's what I finally decided to do in my 2-DVD video piano lesson:
Left Hand Piano Bass... FAST!


In just a little over an hour, here's exactly what you'll learn in this concise, powerful video piano course:
| | |
| --- | --- |
| | The absolute simplest bass patterns you can play - almost without thinking about them - that still give you a great bass sound to support your right hand and/or a vocalist |
| | |
| | A simple, standard blues bass pattern that works for both blues and some country music, or which you can use as a base (bass) for your own improvisation practice |
| | |
| | The basics of stride piano, which can honestly be a bit challenging - which is why I show you how to make it super easy to start out |
| | |
| | A standard boogie woogie piano pattern - another somewhat challenging pattern, especially if you're improvising with your right hand, which, again, is why I give you a "shortcut" alternate pattern |
| | |
| | How to create walking bass lines - which is one of the main reasons I created this course, honestly (I LOVE walking bass) - using standard walking bass patterns AND how to create your own, improvised patterns for some pretty cool sounds |
| | |
| | A silly little rhythmic technique that we use when playing dueling pianos - you might find it annoying, or it might be just what you need to add a little punch to your playing :-) |
| | |
| | How to play some very specific bass lines for a small handful of popular tunes by Stevie Wonder, Van Morrison, Charlie Daniels, Ben E. King and Billy Joel |
This Is Only Two DVDs (AND Online)...

Now, I've gotta admit... this isn't the most extensive course I've ever put together. In fact, that wasn't really my goal in creating it.
So don't look for hours of lessons here.

But what these DVDs or online videos WILL give you - almost instantly - is a concise toolbox full of left hand piano bass techniques you can start using right away.

THAT was my goal...

To give you quick, simple, actionable tools you could put to use immediately.

As always, if you feel this course doesn't deliver that, simply return it for a prompt refund.
The Bottom Line

So, I can hear you saying, "What's the cost already?"
Right now, "Left Hand Piano Bass... FAST!" is available for the special price of just
$47
(plus shipping for DVDs)

The Right Tools For The Job
If you love to cook - like I do - you wouldn't be caught dead in the kitchen without a set of measuring spoons - a VERY basic tool, I think anyone would admit.
These left-hand bass piano techniques are just that - some of the most BASIC piano tools you need to create quick, effective arrangements of your favorite songs.

Do yourself a favor and grab a copy of Left Hand Piano Bass... FAST! for your own "musical kitchen."
But Don't Just Believe What I Say…
Check Out What Others Have Said…
Here's what just a few of my students have said about my "Professional Piano Chords for Everyday Pianists" course:

Read What One Frustrated, "Traditional" Student
Has To Say After Using My Original, "Professional Piano Chords" Guide:
Sir:

Finding you on the internet was the greatest piano blessing that I have discovered. Purchasing your product is the BEST MUSICAL INVESTMENT that I have spent my money on in the last 3 years. And believe me... Over the past 3 years I have invested literally thousands of dollars in CD's, Tapes, Books, Music Lessons.

Your program has simplified, what I have exhausted myself searching for. I am a disabled veteran, so I have much time to practice, study and research. I literally spend 4 to 5 hours a day practicing on my Yamaha Piano. For the past 2 years, I have spend $100 each month for music lessons from a very talented music director. Although he is an excellent instructor, (I could say musical genius) he sometimes teaches over my head. (And I consider myself to be intelligent). I have figured out in 3 hours of disecting your section on 13th Chords, what has bewildered me with his methodolgy of instruction. Dont get me wrong .. I have learned a great deal from him, but your program has regenerated my enthusiasm and has uplifted my spirits and given me great encouragement.

I finally genuinly feel that there is light at the end of my tunnel. It all makes sense now. You have filled in the gaps, and I am able to do this at my pace.

I thank you again, and would highly recommend your product to anyone that is serious about learning to play music on a keyboard or piano.

Tony Willis
US Army Veteran
San Antonio, TX

And Another Student Who Can Finally Play What He Only Just Heard Before:
Dear Bill:

Your guide to professional-sounding chords is nothing short of brilliant! I have been in bands semi-professionally for years as a singer-guitarist, and now in later years I have enjoyed playing piano around home as a hobby. Your informative guide is a terrific teaching tool, but perhaps your follow-up e-mails are even more "key", since they serve as further incentive for someone to pitch in and get this stuff learned.

Your information, together with your follow-up program is the best I have seen in terms of communicating how music works, especially to those who are intimidated by notes, staffs, clefs, rests, etc. In my case, I have always been able to "hear" the chords I wanted - now that I have your book, I am able to play most of them as well.

Thanks, Bill, for sharing this absolutely terrific knowledge.

Richard Narrell

Guaranteed To Help Your Playing…
As with all of my courses, this one carries my 90-day, 100% full money-back guarantee:

Your Iron-Clad, No-Risk,
All-Your-Money-Back,
90-day Guarantee!
Your "Left Hand Piano Bass... Fast" video piano course comes with a no-questions-asked 100% Money-Back Guarantee. If for any reason (it really doesn't matter why), you decide that it just isn't for you, simply return it for a complete refund (minus shipping).

Bill Romer

(On the other hand, if you do find it useful and your playing improves as a result, I would love to hear about that, too!)

Click the order button below to get your copy of
"Left Hand Piano Bass... FAST!" (on 2 DVDs AND online access)
and start building your own professional-sounding
piano bass arrangements quickly and easily!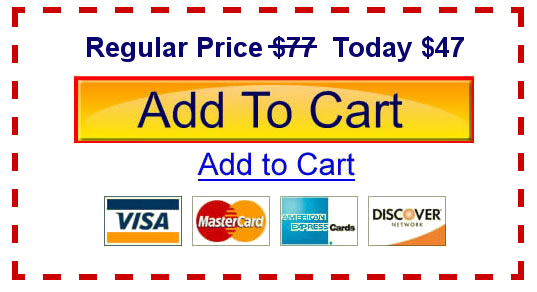 Attention, For The
Online-Only Version...
If you'd like to order the ONLINE-ONLY version of Left Hand Piano Bass... FAST!, simply

Well, the decision is yours...months of more lessons, expensive piano courses, and time spent trying to find that "magic" sound, or my completely guaranteed video piano course, "Left Hand Piano Bass... Fast!"
In case it wasn't clear above, you'll have IMMEDIATE ACCESS to the online videos after your purchase, while you wait for your DVDs to arrive.
Whatever you decide, I hope your love of the piano continues for many years, as mine has.
Musically Yours,
Bill Romer
PS:

Don't you owe it to yourself to find the fastest, easiest route possible to the most effective piano bass patterns? Check out my powerful video course today and you'll be sounding like a pro before you can play a C major scale!




PPS:

Your friends and family will be amazed at how quickly your piano playing improves, and you'll have the confidence and skills to sit down at the piano - anywhere, anytime - and be the center of attention (if you like that sort of thing
;-)


---
Questions? Comments? Need support?
Email support [at] pianofast.zendesk.com
---